St Columba's JFC was formed in 1989.
The club started out with links to the church of the same name just down the road. Our club has strong links with local schools including Luddendenfoot Academy, Ling Bob, Warley. We also have links with professional clubs such as York City, Sheffield United, Halifax Town. The club are always looking for new players of all age groups, both boys and girls. There is a code of conduct that promotes equality and fairness.

In 2014 we setup open age team, and as a result now have an exit route for the kids as they reach adulthood.

The main objectives of St Columba's JFC are to promote discipline, fair play, sportsmanship & community spirit. The club plays at Ling Bob Playing Fields in Pellon and continues to go from strength to strength.

The clubs most famous past player is none other than Sheffield United keeper Paddy Kenny.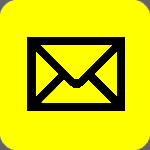 ian01@tesco.net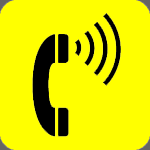 07910 379835


2005-06 - U8 - Shield Runners-Up
(Manager James Sharman)

2006-07 - U9 - St Columbas Tournament Winners
(Manager James Sharman)

2006-07 - U10 - League Runners-Up
(Manager Mark Storey)

2007-08 - U7 - Fair Play Trophy Winners
(Manager Kean Turner)

2007-08 - U9 - Cup Winners
(Manager Carl Foster)

2007-08 - U10 - League Runners-Up
(Manager James Sharman)

2008-09 - U12 - Cup Runners-Up
(Manager Mark Storey)

2009-10 - U13 - League Runners-Up
(Manager Mark Storey)

2009-10 - U13 - Cup Runners-Up
(Manager Mark Storey)

2010-11 - U12 - League Champions
(Manager Carl Foster)

2011-12 - U10 - League Champions
(Manager Rob Friar)

2012-13 - U10 - Junior World Cup Winners
(Manager Damien Watkins)

2014-15 - U7 - Fair Play Trophy Winners
(Manager Ian Lockyer)

2014-15 - U17 - League Champions
(Manager James Sharman)

2015-16 - U13 - League Runners-Up
(Manager Damien Watkins)

2015-16 - Club - Club Of The Year 2015-16
(Managers & Club Committee)

2017-18 - Open Age - League Runners-up - Div 2
(Manager Chris Stansfield)



CLUB COMMITTEE

Club Chairman: Ian Lockyer

Club Secretary: Gemma Moore

Club Treasurer: Claire Armstrong

Child Welfare Officer: Alex Abel

Web Design: Ian Lockyer


MANAGERS & COACHES
All Manager are FA Level 1 or Level 2

Open Age:
Chris Stansfield

Under 16's:
Damien Watkins

Under 15's:
Ian Lockyer, Matt Wardle

Under 12's:
Damien Watkins & Philip Whitehead

Under 11's:
Ian Lockyer, Matt Wardle

Under 10's Mighty Hurricanes:
Shaun Middleton, Jonathan James

Under 10's Mighty Storms:
Deborah Powell

Under 6/7's:
Jonathan James